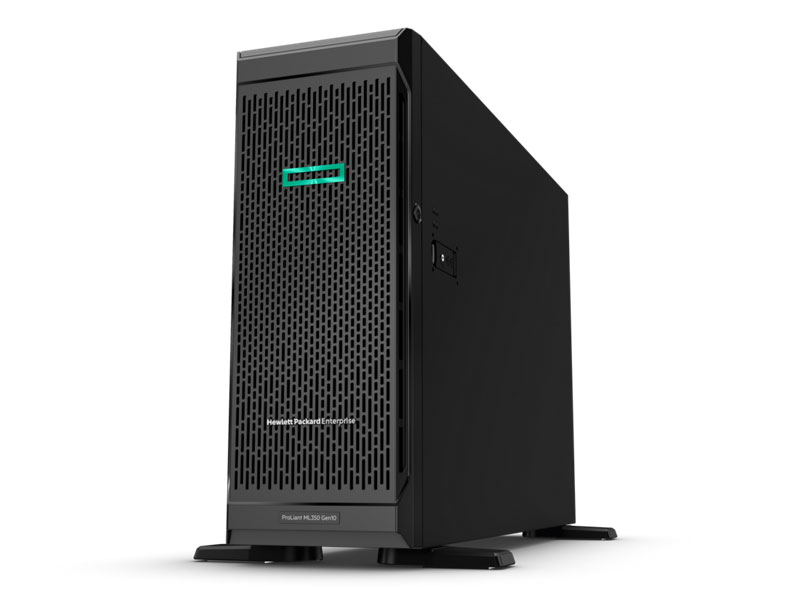 Processor
Up to two Intel® Xeon® Scalable processors, up to 28 cores per processor
Processor family
Intel® Xeon® Scalable 8100 series
Intel® Xeon® Scalable 6100 series
Intel® Xeon® Scalable 5100 series
Intel® Xeon® Scalable 4100 series
Intel® Xeon® Scalable 3100 series
Processor cache
38.50 MB L3 - 8.25 MB L3
Power supply
HPE Flexible Slot Redundant Power Supply modules 500W / 800W / 1600W
HPE Standard 500W Non-Hot-Plug/non-RPS Power Supply
Expansion slots
In two processor model:
4x PCIe 3.0 x16 slots
4x PCIe 3.0 x16 slots
Memory
24 DDR4 DIMM slots, Supports RDIMM /LRDIMM, speeds up to 2666MT/s, 3.0TB max
8GB/16GB/32GB/64GB/128GB DDR4
Supports registered ECC DDR4 DIMMs only
Memory protection features
Advanced ECC Memory Online Spare Mode Memory Lock Step Mode
System fan features
Standard 2 fans, none-hot-plug Optional 4 additional fans, hot-plug and N+1 redundancy
Network controller
HPE Ethernet 1Gb 4-port 369i Adapter
Storage controller
1 HPE Smart Array S100i and/or 1 HPE Smart Array P408i-a and/or 1 HPE Smart Array E208i-a
Minimum dimensions (W x D x H)
46.25 (H) x 24.5 (D) x 6.85 (W) cm
18.2 (H) x 64.8 (D) x 17.4 (W) inch
Weight
21 kg (46 lb)
Infrastructure management
HPE iLO Standard with Intelligent Provisioning (embedded)
HPE OneView Standard (requires download)
HPE iLO Advanced
HPE iLO Advanced Premium Security Edition
HPE OneView Advanced (optional)
To create a quote, first add this product and any other products to your cart. Then within the cart, click the "Save Quote" button.
Ask Our Expert Staff
Need expert advice? We are here to help! Please fill out the form below to have a technician contact you.
Fields marked with * are required.
---
Contact Us
Call: (310) 844-6661 (Monday - Friday, 10am - 6pm PST)
Email: sales@servertailor.com